It's now easy for Pro users to access your previous searches and snapshot reports with our new dashboard.
Simply log into your Pro account, and you will land on 'Your Searches' page, which looks like this:
From here you will be able to conduct a new search as usual.
But now you also have a list of all of your previous searches, to help you quickly get back to past snapshot reports.
To find a previous search, scroll down the list, or type a keyword you've used before into the 'Filter by name' entry box.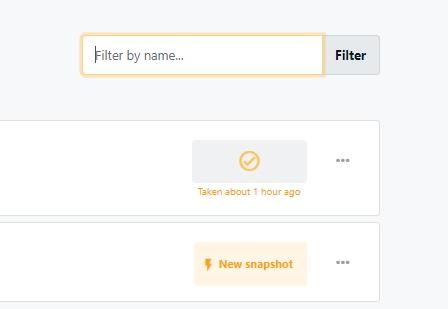 Once you've found your search you have one of three options:
1. Click on the name of the search - this will take you to the last snapshot you ran on this keyword:
2. If you have run multiple reports on a keyword, clicking on the specific date you want in the drop down will enable you to choose a snapshot to re-visit: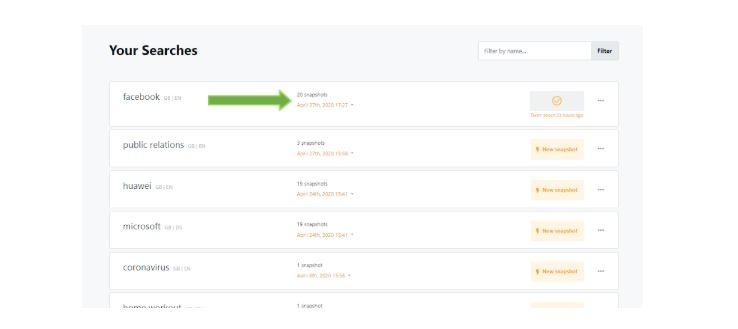 3. Click on 'new snapshot' to run a brand new search on the keyword straight away. It's recommended that you should only run one snapshot on a single keyword in any 24 hour period: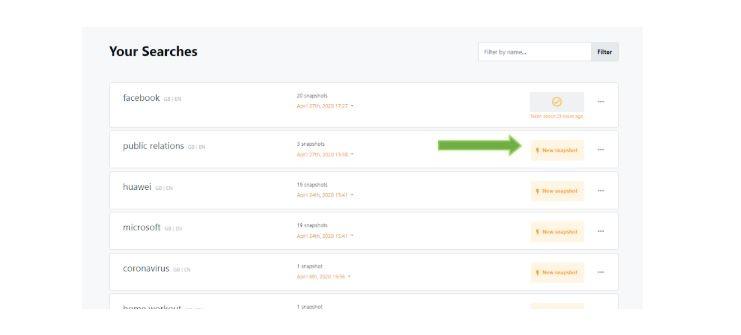 Why do I need to run more than one snapshot for a keyword?
There are over 3 billion Google searches every day and 20% of those have never been seen before.
That means 525 million searches are brand new every day.
AnswerThePublic snapshots reveal what people are searching for at a particular moment in time.
In running regular snapshots of keywords that are important to you, you'll keep on top of how your keywords are evolving, monitor changes to your terms and find new data which will give a deeper level of insight about how people search about your topic.
Run regular snapshots and use the 'compare ' feature to see what has changed.
To understand more about how to use the 'compare' feature, watch this video: https://youtu.be/BOqmur09NEc