Ever wondered if the questions and terms people ask around a term change over time?
e.g. How has search behavior changed for the keyword report "Nintendo" you ran in September 2018 compared with your report from May 2019.
Now you can pick an existing report for a keyword and compare the data over time. We'll highlight any new suggestions that appear when you compare the same keyword.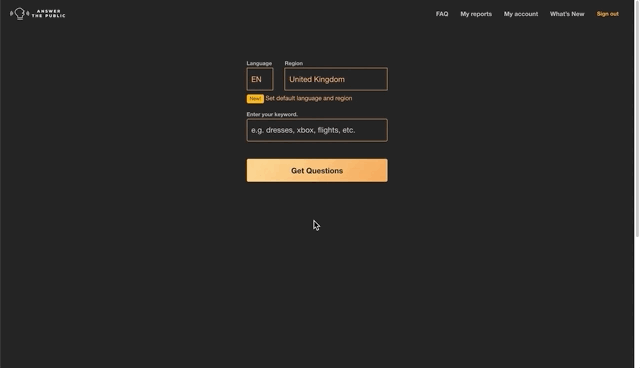 Go to your "My reports" area. And you'll see a new tab called "Compare terms".